Get a Medical
Certificate Online
in Saudi Arabia
✔️ Sick Certificate, Fitness Certificate, Recovery Certificate
✔️ Accepted by airlines, banks, public offices, colleges & IT companies
✔️ Get a soft copy within 120 mins*
✔️ Abiding by WHO Guidelines
✔️ Starts at $20 only*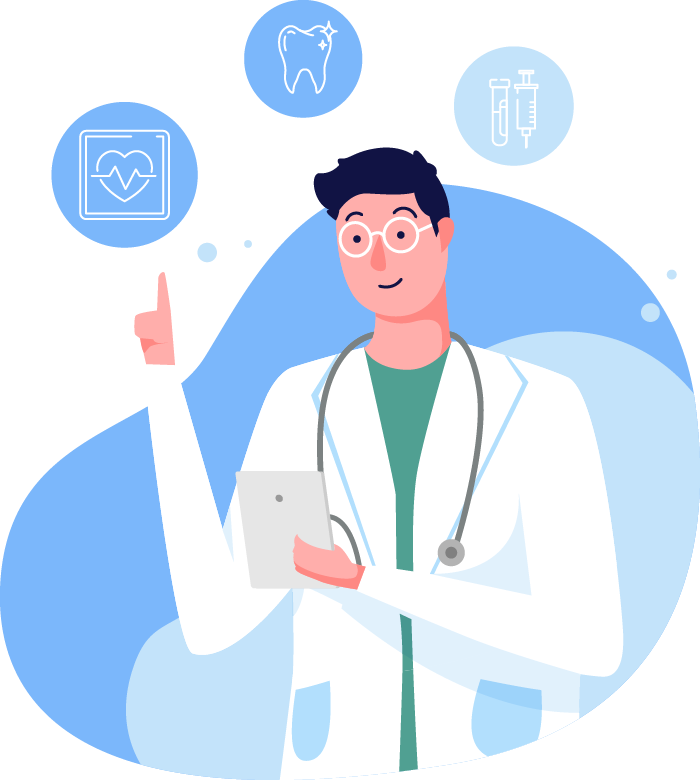 Doctor's referral letters, medical certificates and specialist consultations
A global telemedicine platform offering the best of healthcare services quickly. Extremely efficient with same-day services. Consistently rated 5 stars for service. 
No Appointment Needed
Simply apply online and a registered medical practitioner will review your case.
Doctors Who Care
Issued and signed by WHO-registered Doctors who have a deep understanding of medical certificates and telemedicine.
Starts at $20
Prices start from as low as $20 for same-day letters. Shipping options also available on custom formats.
Medical Certificates
We Offer Online in Saudi Arabia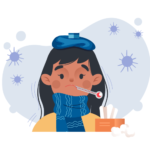 Sick Leave Certificate in
Saudi Arabia
Are you sick and need a medical certificate to apply for sick leave? Fill up our quick medical form, and get your medical certificate on your WhatsApp/Email within 120 mins.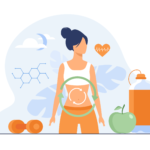 Fitness/Sports Medical Certificate in Saudi Arabia
Need a fitness certificate to assure that you are in the best of your health? Upload your medical records & and get your fitness/recovery certificate in minutes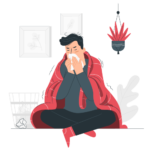 Caretaker Certificate in
Saudi Arabia
There are times when you have to take time off to care for family or help during a family emergency. We understand your case and help you with a medical certificate.
Get Your Medical Certificate in Saudi Arabia with 3 Easy Steps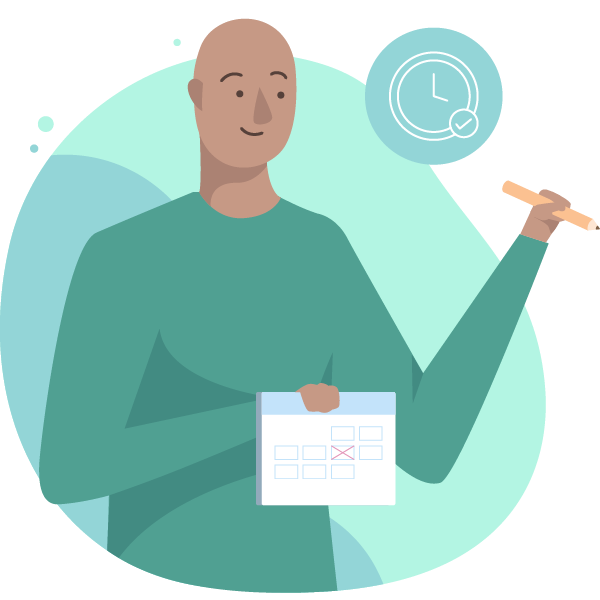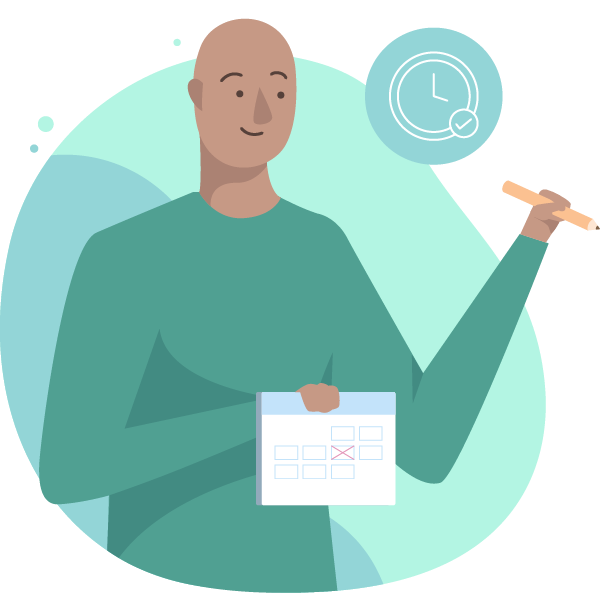 Step 1 : Submit your request
Complete our quick medical questionnaire and submit your request for the medical certificate.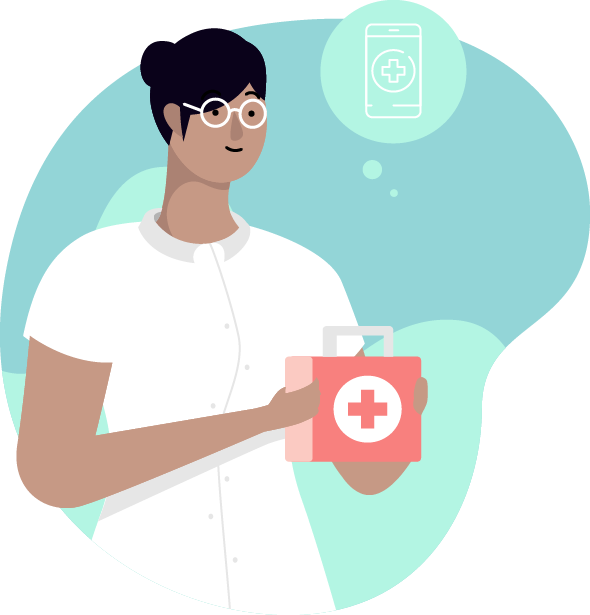 Step 2: Consultation by a certified doctor
Our doctor will review your request and reach out to you.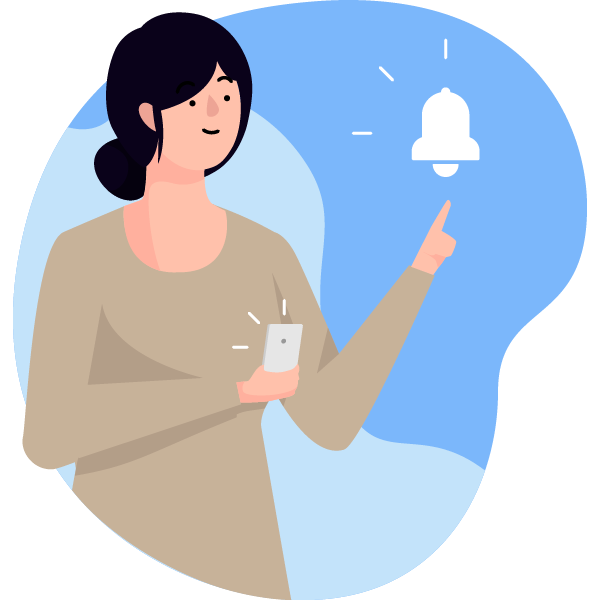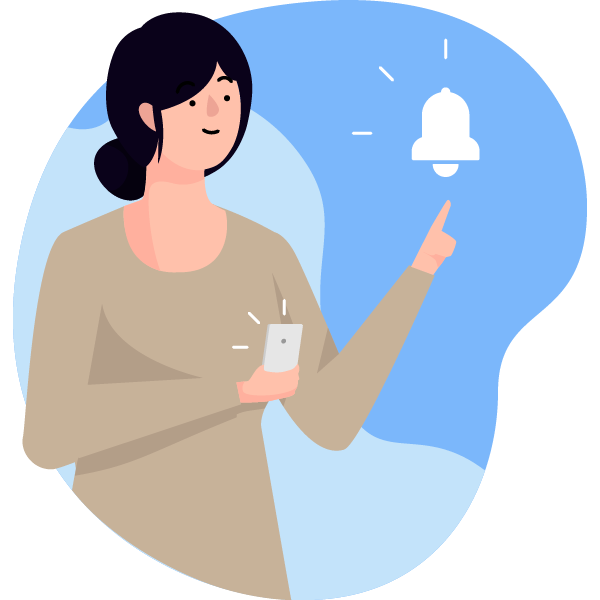 Step 3 : Receive your certificate
Get your medical certificate within 120 mins* from a General Practitioner. 
Frequently Asked Questions
When will I receive my medical certificate?
You will receive your digital medical certificates within 120 mins of submitting the medical form and hard copy within 8-10 business days.
Will my employer/ education institute accept my certificate in Saudi Arabia?
Yes, these medical certificates are generated following all protocols of the Medical Council of the country you want and thus they will be accepted by all education institutes and employment avenues.
What are your hours of operation?
Our working hours are from 09:00 am IST – 09:00 pm IST (Mon – Sat) | 10:00 am IST – 8:00 pm IST (Sun). Any orders placed before/after working hours will be serviced in the next working slot.
Are these medical certificates genuine?
These medical certificates are generated following all protocols of the Medical Council of the specific country and given by certified doctors.
What if after filling the form I don't get leaves as per my requirements?
You can connect with us over WhatsApp with any of your concerns and our team will get in touch with you. Don't worry we have you covered.
Will my health insurance cover the costs?
As a person with statutory health insurance, the costs for the online visit to the doctor are covered by your health insurance company. Since we are currently only allowed to issue private prescriptions, you only have to bear the costs for your medication yourself.
As a privately insured person, you will receive an invoice as usual, which you can submit to your insurance company.
In which case do I need to visit a doctor physically or get online consultation?
If your condition is not improving despite taking all measures suggested, then you need to visit a doctor physically or consult online.
How long can I take sick leave?
We enable the issuing of certificates of incapacity for work with a maximum duration of 7 days each
Can you back date a certificate?
Currently, your Partner Doctor can retroactively backdate a medical certificate for upto 7 days only.
Check the validity of the certificate!
We cannot share everything that was discussed due to doctor-patient confidentiality but our team will validate the details incase you have any concerns.  
Email
care@medicalcertificate.in
Address
WeWork RMZ Latitude Commercial, Bellary Road, Hebbal, Bengaluru, Karnataka – 24
Get Medical Certificate Online in Saudi Arabia
Saudi Arabia is a desert monarchy in the Middle East with a small population. Saudi Arabia is a young country with an ancient tradition that stretches across the majority of the northern and central Arabian Peninsula. Pre-Islamic Arabia, the land that comprises modern-day Saudi Arabia, was the home of various ancient societies and civilizations; Saudi Arabia's prehistory has some of the world's earliest traces of human activity. Saudi Arabia is the largest economy in the Middle East and the 18th largest in the world as of October 2018. Saudi Arabia has the world's second-biggest proven petroleum reserves and is the world's largest petroleum exporter. Although religious pilgrimages account for the majority of tourism in Saudi Arabia, the leisure tourism sector is expanding. According to the World Bank, around 14.3 million people visited Saudi Arabia in 2012, ranking it 19th in the world. 
The health system in Saudi Arabia:
The government offers free universal healthcare coverage through a number of government institutions within the national healthcare system in Saudi Arabia. The private sector is playing a bigger role and contributing more to the delivery of healthcare services. Saudi Arabia is among the top 26 nations for offering top-notch healthcare. The Ministry of Health is the main government organization in charge of offering the people of the Kingdom preventive, curative, and rehabilitative healthcare. The Ministry operates a network of 1,925 healthcare facilities that offer primary healthcare services. The Cooperative Health Insurance Act of 2005 made health insurance a requirement for all foreign workers in the nation. This law was expanded in 2008 to cover Saudi nationals employed in the private sector. Companies that fail to comply may be fined, and employers whose employees lack insurance may not have their work permits renewed.
Health Infrastructure in Saudi Arabia:
The population of Saudi Arabia has access to top-notch medical treatments thanks to the country's up-to-date and well-equipped healthcare infrastructure. There are 2.8 hospital beds for every 1,000 persons in Saudi Arabia. With 3.7 doctors and 10.1 nurses per 1,000 population, Saudi Arabia also has a large number of healthcare workers. The Saudi Vision 2030 plan, which intends to raise the caliber and accessibility of healthcare services, is only one of the considerable expenditures the Saudi government has made in the development of the country's healthcare infrastructure. In a 2019 poll by the Saudi Arabia Health Authority, 88% of respondents expressed satisfaction with the standard of medical care they received in Saudi Arabia. Additionally, the poll revealed that 91% of patients were pleased with the professionalism and interpersonal abilities of healthcare workers.
Digital Saudi Arabia in posts COVID-19:
Saudi Arabia has been taking proactive measures in recent years to make sure that its digital sector keeps growing. Over 6,000 government services, or 97% of all government services, have been digitalized in Saudi Arabia.  The World Bank has worked with the Saudi government to develop its digital economy and achieve its objectives of economic diversification, inclusivity, and quality of life ever since the COVID-19 epidemic began.  Digital government platforms in Saudi Arabia have proven crucial in enabling agencies to share data while providing citizens with secure, dependable, and customer-focused services. Platforms that improve openness and foster trust have been developed by the government. For instance, the Absher platform, which runs Saudi Arabia's e-government services, has been used by 24 million people.   Another first of its sort in the area is the Seha Virtual Hospital. It highlights how advanced digital platforms may greatly increase the availability of health care. 
Telemedicine in Saudi Arabia:
Online prescription services, remote monitoring, and video consultations are some of the telemedicine services offered in the UAE. A regulatory framework for telemedicine services was adopted by the Saudi Arabian government in 2018 and contains instructions for healthcare professionals. The country has seen the emergence of telemedicine platforms including MedicalCertificate.in, Mawid, and Doctori as well as remote patient monitoring, online doctor consultations, online medical prescriptions, and online medical certifications. Furthermore, these telemedicine platforms provide patients with a choice of meeting medical professionals and receiving consultations from their own homes. Infrastructure to ensure access to health services is being developed by the Government and rural healthcare has the potential for improvement of accessibility in remote areas. The government has also been dedicated to financing and promoting the use of technology so as to improve health care for all.
Benefits of Telemedicine:
Telemedicine offers a number of benefits, such as increased access to health care, greater convenience, reduced healthcare costs, better patient outcomes, more efficient management, and improved treatment options; this is an important addition to medical delivery. This is an important tool for health providers and patients alike, which has the potential of improving access to care, reducing healthcare costs, and enhancing patient outcomes.
Who can provide Telemedicine in Saudi Arabia:
Physicians, dentists, and pharmacists who hold appropriate licenses may offer telemedicine services in Saudi Arabia. Guidelines for telemedicine services supplied by non-healthcare professionals, such as wellness coaches and dietitians, have also been released by the DHA. 

The usage of these services is expected to rise in the upcoming years because the Saudi Arabian government is dedicated to increasing access to them.
To comply with the country's regulatory framework, healthcare providers must ensure that patient data is protected and that they maintain the same standards of care as they would for in-person consultations. Mawid, a national platform, is open to licensed healthcare providers, and there are also private platforms such as www.medicalcertificate.in, Doctori, and Vezeeta that may have their requirements for healthcare providers.
About Us:
A user-friendly online portal called www.medicalcertificate.in automates the process of getting medical certificates. For those in need of medical certifications, it provides a simple, secure, dependable, and hassle-free choice. The website offers online consultations and issues medical certificates in accordance with legal requirements by putting patients in touch with board-certified doctors. www.medicalcertificate.in offers a variety of medical certificates, including handwritten and digital versions of Sick Certificates, Fitness Certificates, and Recovery Certificates.
This platform allows individuals to acquire medical certificates from the comfort of their homes without the need to visit a doctor's office. MedicalCertificate.in's services are accessible at all times, and its medical certificates are widely accepted by major educational institutions and private and government offices. The platform ensures privacy and confidentiality for all its clients through secure consultations and provides verifiable medical certificates to confirm the authenticity of the information provided. With over 45,000 satisfied customers, MedicalCertificate.in is committed to providing top-quality services at reasonable prices.
Type of services we provide:
Doctor consultation–

Consult our specialists as well as general practitioners for your medical issue from the comfort of your own home via audio call, text message, or video call.

Sick Leave Certificate in Saudi Arabia–

A certificate issued by a Registered Medical Practitioner stating the medical reason for taking leave.

Medical certificate in Saudi Arabia–

A certificate issued by a Registered Medical Practitioner stating the medical condition the person is suffering.

Fitness certificate in Saudi Arabia–

A certificate issued by a Registered Medical Practitioner after an online Fitness examination stating the fitness status of the person.

Recovery Certificate in Saudi Arabia–

A certificate issued by a Registered Medical Practitioner stating the person is no more suffering from the previous medical condition and have recovered.

Customised Medical Certificates in Saudi Arabia-

A certificate issued by a Registered Medical Practitioner that is tailored to a patient's specific medical condition or requirements.
Steps and guide to get a medical certificate online in Saudi Arabia:
Log on to Medicalcertificate.in

Submit your details.

Wait for a certified RMP i.e., a Registered Medical Practitioner to reach out if any further details are required.

Get your medical certificate within minutes
In Saudi Arabia, telemedicine services are relatively new and still evolving. A platform like Medicalcertificate.in is aiming at providing hassle-free online consultations and medical certifications to the resident of Saudi Arabia and making quality healthcare more accessible
———-
International Medical Certificates
Medical Certificate Online in Germany
Medical Certificate Online in Oman
Medical Certificate in Australia 
Medical Certificate in United Arab Emirates
Medical Certificate in Vietnam