FORM 1A FITNESS CERTIFICATE HYDERABAD
✔️ From the comfort of your home
✔️ With Eye & Ear test
✔️ Starts at 1349/-*
✔️ Abiding by National Medical Commission Guidelines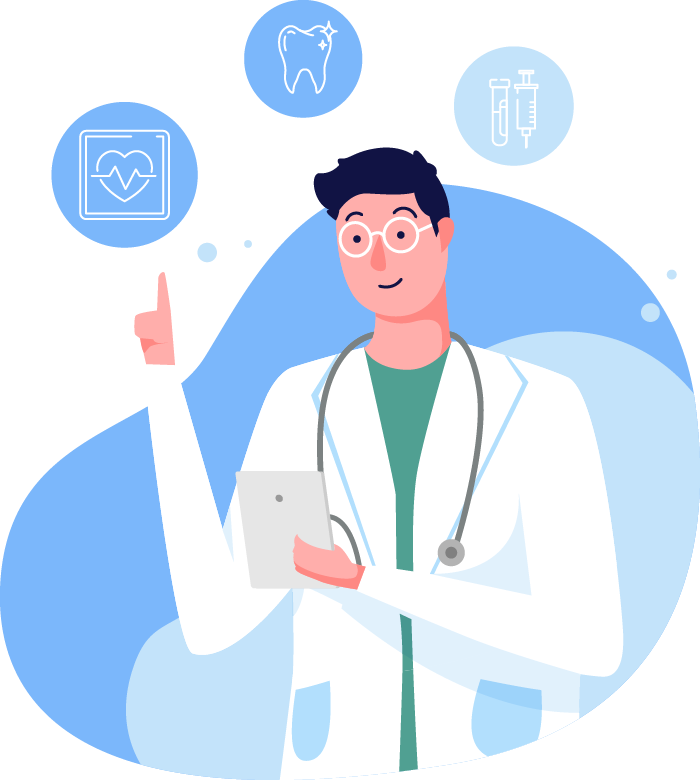 Why Trust Us with Form 1A Driving License Renewal?
Authentic
From Registered Medical Practitioners only who are certified to attest your note
Transparent
The whole process is transparent. Starting from the eye & ear test to the delivery of the Form1A 
Convenient
Take the eye and ear test from anywhere and get the signed copy in 120 mins
It was a good experience with the specialist and quick way to get a Form 1A medical fitness certificate for your drivers license at the comfort of your home. Overall wonderful exerience
I recently took an online eye and hearing test for renewal of my DL and was extremely impressed with the level of service provided. I highly recommend this service for anyone in need.
Great service, provided a quick response and I got my Form 1A certificate within 60 minutes. Doctor was also very cooperative and explained the whole process. Superb experience!
Obtain Your Form 1A Medical Fitness Certificate for Driving Licence Renewal
Applying for a driver's licence can be a time-consuming and complicated process, but it is made much simpler when you have access to the right information. We will provide you with everything you need to know about obtaining and submitting your Form 1A medical certificate for your driving licence application.
Frequently Asked Questions
How can I get FORM 1A RTO Fitness Certificate i.e. Driving Licence Fitness Certificate in Hyderabad?
Here's how you can get your FORM 1A RTO Fitness Certificate:
Fill up the form
Share your necessary medical details (Height, Weight, Eye and Ear test reports & a 15 secs full-body walking video)
Get your Driving Licence Fitness Certificate within minutes
Note: If you do not have your latest Eye & Ear test reports, you can also reach out to our team to conduct your online Eye & Eye test.
Who Needs to Obtain a Form 1A Medical Certificate?
A Form 1A medical certificate is required for all applicants who will drive commercial vehicles, artic lorries and buses. All drivers must be declared fit to hold a driving licence by a doctor or optometrist. This form must then be completed and submitted to the relevant authority during the application process. It is important to note that individuals who are found medically unfit to drive may still be able to obtain a licence with the right documentation, assessment and training.
How to Submit Your Form 1A Medical Certificate in Hyderabad?
Submitting your Form 1A Medical Certificate is the final step in obtaining your driving licence. After you have correctly completed the form and had it signed by a qualified medical professional, it must be submitted to the relevant RTO along with any other documentation or tests required for your licence. Depending on the type of licence you are applying for, you may need to submit additional information such as proof of address. Once all the documents have been received, they will then be reviewed by the relevant authority before issuing your licence.
Tips for Submitting Your Form 1A Medical Certificate and Starting the Driving Licence Process.
Once you have located and taken the approved medical certificate examination, you must submit your certificate to the driver licensing authority along with other documents such as your photo ID and any required fees. Make sure to read the instructions for submitting Form 1A so that you can accurately complete all the required paperwork on time. After this step is complete, you will move on to obtaining your driving licence!
Is it necessary to do the eye and ear test?
Yes, Form 1A outlines an eye and ear test and without that, we cannot release the certificate. We abide by all protocols of the National Medical Commission and the rules laid out by the Road Transport Office.
When will I receive my medical certificate?
You will receive your digital medical certificates within 120 mins* of submitting the medical form.
Are these medical certificates genuine?
These medical certificates are generated following all protocols of the National Medical Commission and given by certified Indian doctors. They are 100% legit. For more details on the validity of a medical certificate issued by us click here.
Can a Form 1A Medical Fitness Certificate be rejected?
The signed note (what we share post your tests) from a registered RMP works only when you upload it online. In case you choose to take a print of the copy shared with you and submit it offline, RTO officials do not accept it. As when you go offline, you have to attest the photo where the stamp is physically put and signed by the RMP.
Get Your Form 1A Medical Fitness Certificate in Hyderabad in

4 Easy Steps!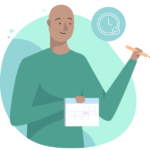 Step 1 : Submit your request
Complete our quick medical questionnaire and submit your request for the medical certificate.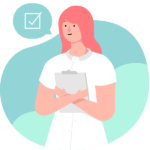 Step 2: Take the test
Our medical professional connects with you on Google Meet to take the test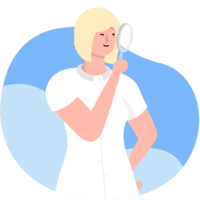 Step 3 : Share the blank Form 1A
Download your Form 1A from the RTO portal and share with team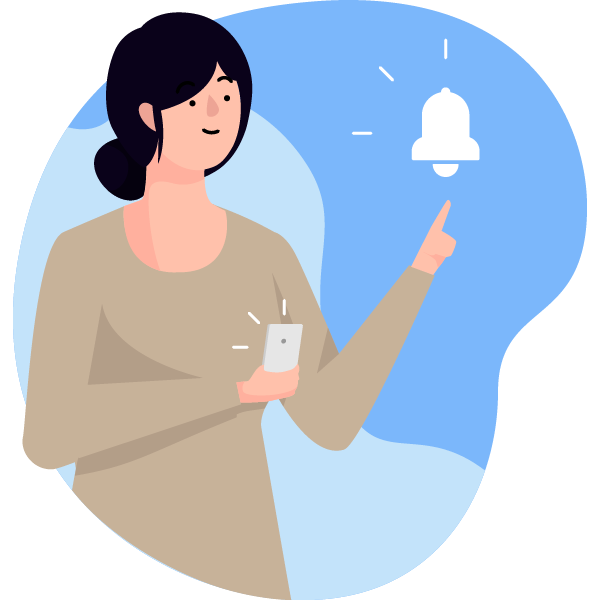 Step 4: Receive Signed Form 1A
Get your signed medical certificate via WhatsApp within 120 minutes
Check the validity of the certificate!
We cannot share everything that was discussed due to doctor-patient confidentiality but our team will validate the details incase you have any concerns.  
Email
care@medicalcertificate.in
Address
WeWork RMZ Latitude Commercial, Bellary Road, Hebbal, Bengaluru, Karnataka – 24
How To Get RTO Form 1A in Hyderabad?
Hyderabad, also called the city of Nizams and home to the Charminar is one of the most fascinating cities in India. It was also one of the first cities which spelled the IT boom in the country along with Bengaluru. With Hyderabad becoming a metro city of sorts, the number of people from all across India flocking the city for livelihood purposes is greater than ever. It is also a food heaven with different delicacies enthralling people's palates.
With the number of people staying in the city, it puts immense pressure on the existing medical services as that side is not growing at the rate of the population of the city. The city houses some of the best hospitals in India like Nizam's Institute of Medical Sciences (NIMS), Apollo Hospitals, Care Hospitals group, Yashoda Hospitals, KIMS Hospitals, and Continental Hospitals are some of the other notable hospitals in the city.
All the above hospitals treat emergencies and are extremely well equipped to handle any emergencies of any kind serving all walks of life. Hyderabad is also a huge hub for medical tourism where people especially from the Gulf fly in here for medical tourism and have follow up consultations online. This has increased the reach of telemedicine services from the city of Hyderabad and Doctors have become very tech savvy adopting to the technology.
Telemedicine is also being used in the field of delivering medical certificates in Hyderabad for all kinds of purposes. Especially Form 1A for renewal of the a driving license or getting an International Driving License in Hyderabad of Andhra Pradesh.
With the Ministry of Road Transport pushing to make things more transparent and moving to a completely online format, people could just upload their Form 1A on the mparivahan site and could automatically renew their driving license in a matter of minutes.
The Govt of Telangana and Govt of India with technological advancements are making sure that people use technology and not stand in queues at Government offices for a driving license.
Getting a Form 1A and your driving license renewed can be a tedious process in Hyderabad but following these easy steps
How to renew your Form 1A driving license in Hyderabad?
Step 1 – Log on to m-parivahan site.
Step 2 – Select the service of renewal of your driving license
Step 3 – Fill in your required details and download your Form 1A
Step 4 – Check for the required Doctor functioning under your RTO
Step 5 – Take an online eye and ear test and get your signed Form 1A driving license fitness certificate
Step 6 – Upload the document online and Doctor will also approve the same from their portal for your application to be processed successfully.
How can you get Form 1A fitness certificate for a driving license online in Hyderabad?
1) Log on to medicalcertificate.in
2) Choose Form 1A application
3) Fill up your details and complete your application
4) Book your slot for an eye & ear test
5) Take the test and upload your form online
6) Verify your OTP and the approved Doctor approves the same from their portal.
7) Get your renewed driving license in 8-10 working days
What are the advantages in applying for an online medical certificate from Medicalcertificate.in?
It is time-saving as you get the online medical certificate within 120 minutes. It is given by a certified Indian doctor. Since the process and payment is online you can do it while sitting at the comfort of your home. It is valid and authentic. It helps in reducing unwanted stress.
Are online medical certificates authentic?
Yes, with www.medicalcertificate.in you will get an authentic online medical certificate. The online medical certificates are given after an approval of a certified Indian doctor. It follows all the protocols laid by the National Medical Commission.