Easiest way to get a medical certificate online
✔️ Sick Certificate, Fitness Certificate, Recovery Certificate
✔️ Accepted by airlines, banks, public offices, colleges & IT companies
✔️ Upto seven days of sick leave (also retroactive)  
✔️ Priority service available in 15 mins*
✔️ Valid across the globe 🌎
✔️ Abiding by WHO Guidelines
✔️ Starts at $20 only*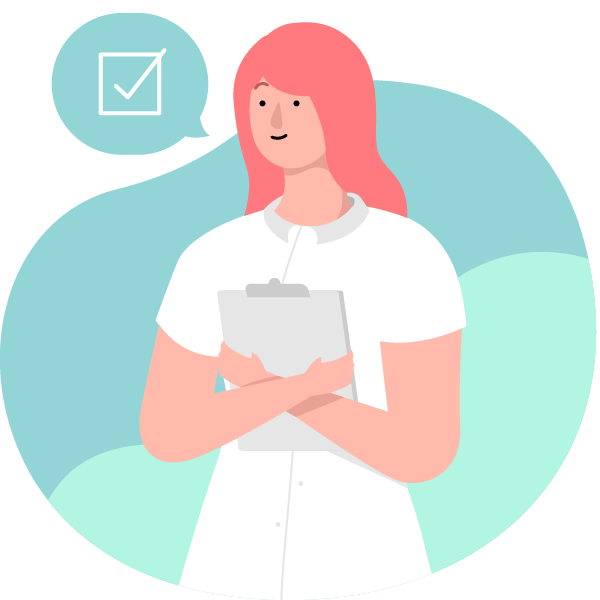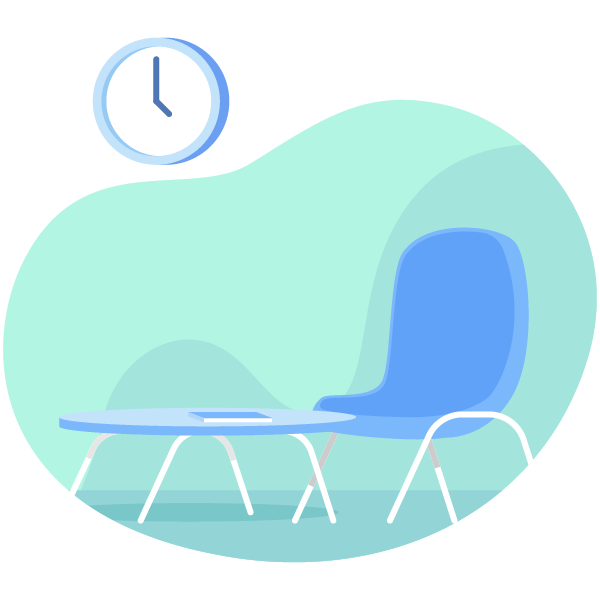 Doctor's referral letters, medical certificates and specialist consultations
A global telemedicine platform offering the best of healthcare services quickly. Extremely efficient with same-day services. Consistently rated 5 stars for service. 
No Appointment Needed
Simply apply online and a registered medical practitioner will review your case.
Doctors Who Care
Issued and signed by WHO-registered Doctors who have a deep understanding of medical certificates and telemedicine.
Starts at $20
Prices start from as low as $20 for same-day letters. Shipping options also available on custom formats.
Medical Certificates
We Offer Online.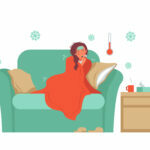 Sick Leave Certificate
 Are you sick and need a medical certificate to apply for sick leave? Fill up our quick medical form, and get your medical certificate on your WhatsApp/Email within 120 mins* from a registered medical doctor.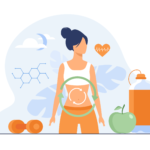 Get a sports medical certificate in minutes from a registered medical practitioner for participating in marathons, ironman, and triathlons. Custom medical formats are serviced by an experienced support team.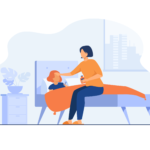 Caretaker Certificate
There are times when you have to take time off to care for family or help during a family emergency. We understand your case and help you with the necessary support of a medical certificate in your testing times.
Get Your Medical Certificate In 3 Easy Steps!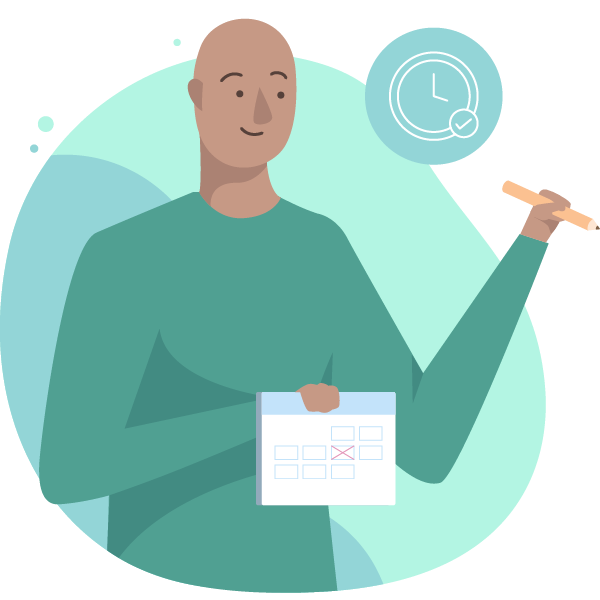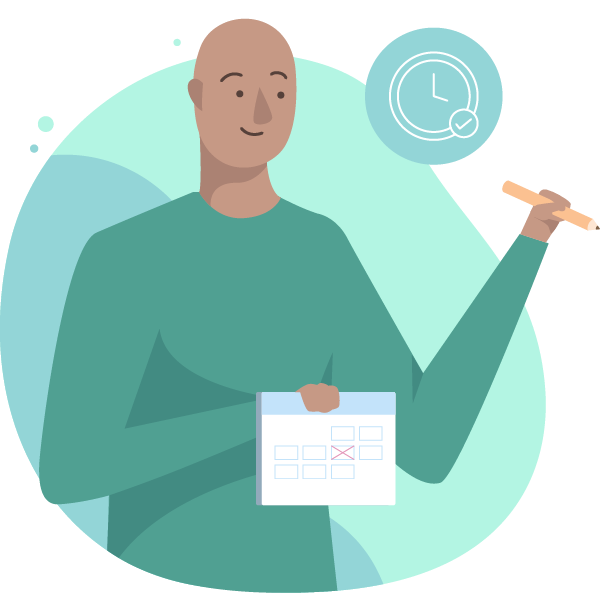 Step 1 : Submit your request
Complete our quick medical questionnaire and submit your request for the medical certificate.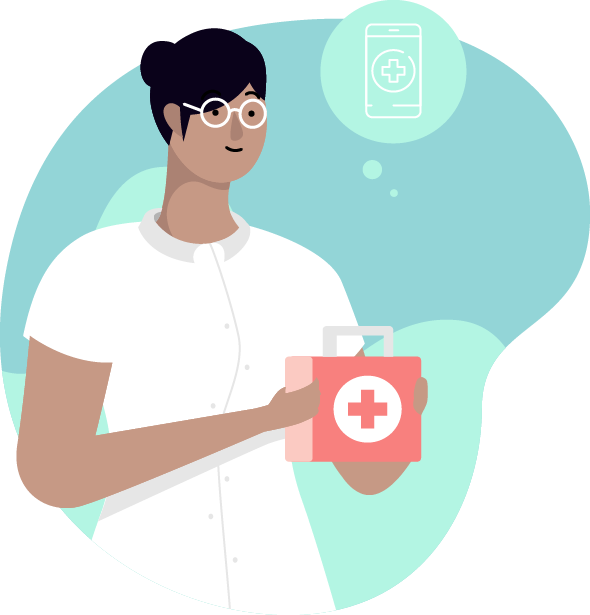 Step 2: Consultation by a certified doctor
Our doctor will review your request and reach out to you.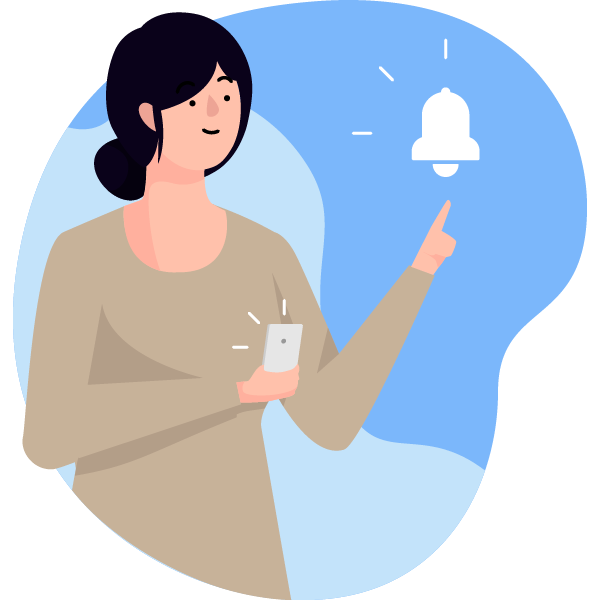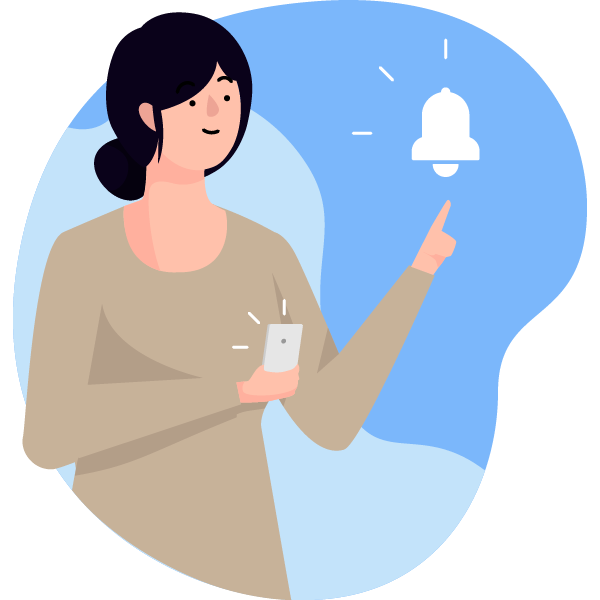 Step 3 : Receive your certificate
Get your medical certificate within 120 mins* from a General Practitioner.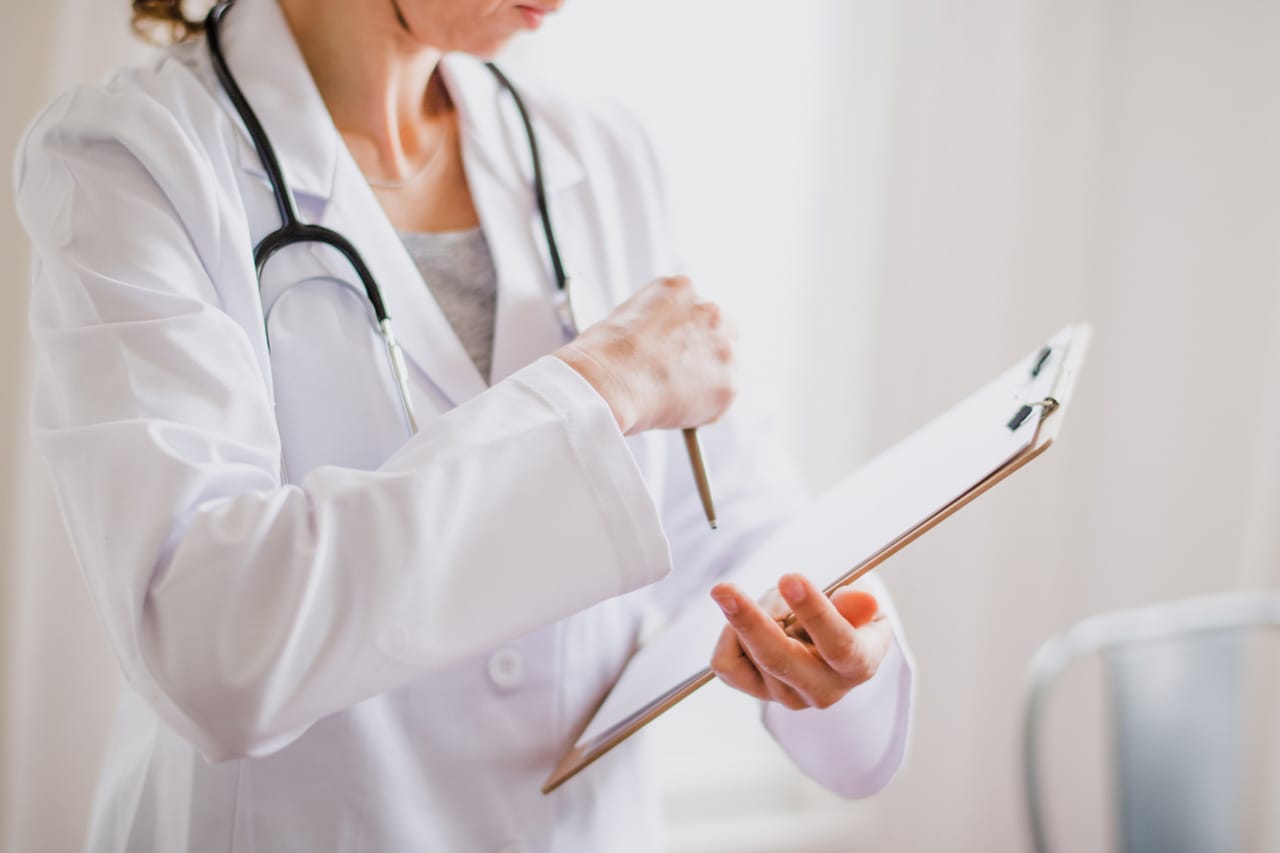 Healthcare without borders
Our dream is for people to live and work anywhere seamlessly. That means healthcare without borders: getting help instantly, transparently, conveniently, and — eventually — for free.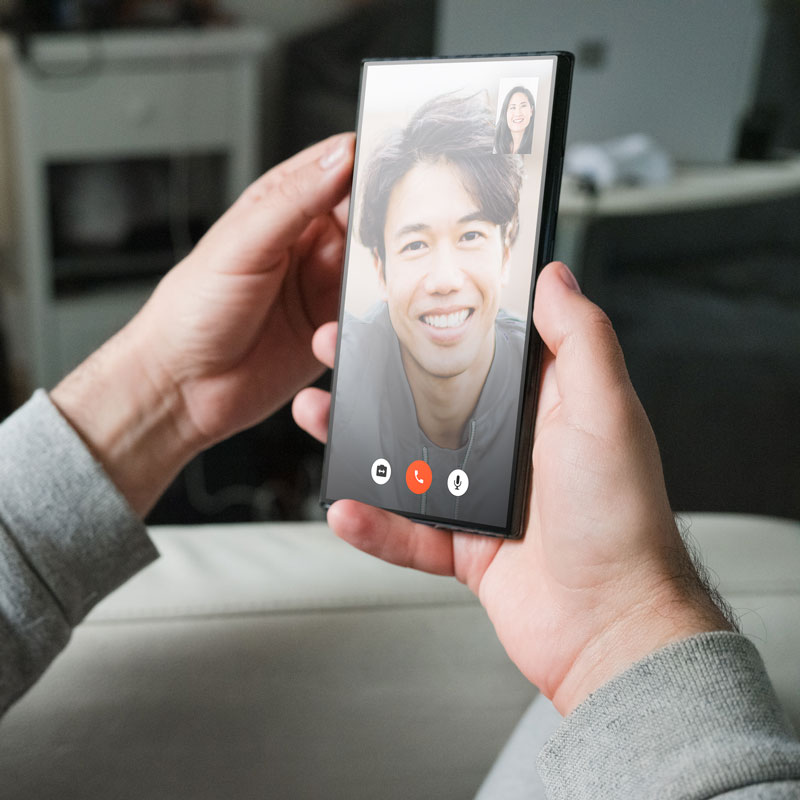 Enabling affordable healthcare
The world is healthier when healthcare has no borders. Instant doctor consultations at your convenience from anywhere
Delivering Impeccable Service Across the Globe
All types of Medical certificates and online doctor consultations delivered with ease. Authentic, efficient and convenient with same-day services. Consistently rated 5 stars for service on Trustpilot. 
Frequently Asked Questions
When will I receive my medical certificate?
You will receive your digital medical certificate within 120 mins* of submitting the medical form and within 15 mins* if you have chosen priority service.
Will my employer/ education institute accept my certificate?
Yes, these medical certificates are generated following all protocols of the WHO and thus they will be accepted by all education institutes and employment avenues.
What are your hours of operation?
We are available 24×7 for 365 days of the year.
Which countries do you operate in?
We operate in across the world. 
Are these medical certificates genuine?
These medical certificates are generated following all protocols of the WHO and given by certified doctors and they are 100% legit.
What if after filling the form I don't get leaves as per my requirements?
You can connect with us over WhatsApp/Email with any of your concerns and our team will get in touch with you. Don't worry we have you covered.
Will my health insurance cover the costs?
As a person with statutory health insurance, the costs for the online visit to the doctor are covered by your health insurance company. Since we are currently only allowed to issue private prescriptions, you only have to bear the costs for your medication yourself. 
As a privately insured person, you will receive an invoice as usual, which you can submit to your insurance company.
In which case do I need to visit a doctor physically or get online consultation?
If your condition is not improving despite taking all measures suggested, then you need to visit a doctor physically or consult online.
How long can I take sick leave?
We enable the issuing of certificates of incapacity for work with a maximum duration of 7 days each
Can you back date a certificate?
Currently, your Partner Doctor can retroactively backdate a medical certificate for upto 7 days only.
Check the validity of the certificate!
We cannot share everything that was discussed due to doctor-patient confidentiality but our team will validate the details incase you have any concerns.  
Email
care@medicalcertificate.in
Address
Zviad Gamsakhurdia Embankment 34, 0105 Tbilisi, Georgia
Guidelines for Issuing Medical Certificates or Doctor Notes across the Globe.
We at medicalcertificate help you with details from different countries about medical certificates. 
What is a medical certificate?

A medical certificate is a document provided by a qualified medical doctor or licenced medical practitioner after a comprehensive assessment of the patient's health status confirms the patient's facts. A medical certificate can serve a number of purposes, including demonstrating a health issue or illness that renders the patient incapable of carrying out or performing their tasks. Another application of a medical certificate is to describe a patient's overall health, which is typically done when a patient is seeking a job, being admitted to a school or university, getting permission to travel, or adopting a child. while a patient recovers from an illness or while a caretaker is caring for the patient, an extended form of medical certificate is also provided.

Who can issue a medical certificate?

Any registered medical practitioner can issue a medical certificate under her/his signature and a stamp including the registration number.

What information should a medical certificate include?

In general, the certificate should have the following information:
The doctor's name, email address, phone number, official stamp, and signature.

Patient's name, age, gender and address.

The name and address of the person seeking the certificate (if one is necessary), such as an employer or a school administration.

The amount of time off work that is medically justified.

The extent of impairment, as well as if the patient might return to work with modified obligations.

The dates of the examination and the issuance of the certificate. Certificates can be backdated but the issue date of the certificate will contain the date of examination, although they can cover a medically acceptable time previous to the medical examination (for example, if a critically ill individual was unable to visit a doctor right away).
Only facts or observations made by the doctor, or information provided by the patient, that the doctor has taken "reasonable steps to verify," not intentionally omitting pertinent information.
In addition, the doctor must have medical documents to back up the certificate.

Types of Medical Certificates
Global Medical sick leave certificate:

A certified physician may issue a sick leave certificate if he is capable of verifying that the patient is/was ill or injured and unable to take part in any job, educational institution or school. Employers and educational institutions regularly require a medical certificate from absent workers or students who have been absent for more than a specified number of days due to illness or an accident. The sick leave certificate states that the patient is/was required a number of days for restoration of their health.

Global Medical Fitness Certificate: 

A medical fitness certificate, also known as a fitness certificate, must be provided by a qualified medical practitioner in order to verify a person's physical and mental health. A medical fitness certificate is intended to verify that a person is physically and mentally capable of carrying out specific tasks or undertaking specific obligations. Fit for work, travel, college, and university admission are all examples of fitness certificates. The fitness certificate states that the patient is fit for all types of regular activities.



Medical recovery certificate:

A

n

individual acquires the recovery certificate to prove that a patient is able to cope with his/her illness and has recovered sufficiently for recommencement of work or studies. The recovery certificate states that the patient has fully recovered from his/her medical condition and is fit to resume his/her duties/studies.

 

Medical caretaker certificate

:

If an individual requests leave from his or her professional and academic institution to care for a sick family member, he or she is required to apply for a caretaker certificate. The caretaker certificate states that the caretaker needs to be in constant care of the patient for the restoration of their health.

Global Sports Medical certificate

:

If an individual wishes to participate in sports activities like marathons, ironmans, triathlons or even for joining the gym, he/she has to apply for a sports medical certificate which outlines the fitness of an athlete.

Custom medical certificate:

A custom medical certificate is drawn up in accordance with the individual needs of any institution such as universities, hospitals, schools or colleges and shall be issued by legally qualified doctors. These may include sick leave, fitness, caretaker, recovery, etc.

How to acquire a medical certificate?

You need to consult a qualified medical practitioner before you can get your medical certificate. For this purpose, you should contact a duly registered healthcare professional, schedule the appointment and provide an explanation as to why your medical certificate is required. The requirements for a medical certificate can be different depending on the organisation, educational institution or government.  Nevertheless, it is possible to prevent all of this by obtaining your doctor's certificate from the website medicalcertificate.in, within 10 minutes with priority service.

How to get an online medical certificate?
To obtain an online medical certificate, you can follow these steps: 
Visit medicalcertificate.in

, a website that offers online medical certificates

from

registered medical practitioners.

Complete the form by providing the necessary information.

An assigned medical counsellor will contact you to acquire additional requirements such as test reports, prescriptions, vitals, etc.

Your request will be shared with your assigned doctor and within 30 minutes under priority service, you will receive your medical certificate.  
For those who are too busy with daily responsibilities to see a doctor in person, this online medical certificate option can be extremely helpful.

How do we verify a Medical Certificate?
One of the primary issues that most individuals have while obtaining medical certification by physically seeing a doctor is the lack of choices for verifying those papers. When presenting a medical certificate, offices, organizations, schools, and colleges may reject it since they are unable to verify it with the doctor. This is mostly due to inadequate data handling at the majority of hospitals and clinics. To make the process of verifying a medical certificate as simple and convenient as possible,  medicalcertificate.in  offers a simple online verification format for all medical certifications provided by us. Once you get a medical certificate from  medicalcertificate.in, you can see there is a doctor's email ID and number mentioned in the medical certificate. The organization to wherever you have submitted the medical certificate can either contact  medicalcertificate.in with the email ID or the contact number or they can go to the website and get the medical certificate validated from there as well. We understand the importance of data privacy and doctor-patient confidentiality, so we ensure that we confirm the issuance of the medical certificate and we never roll out patient data. So you can rest assured that though we verify your medical certificate, we never share your details
MedicalCertificate.in

MedicalCertificate.in is a one-stop solution for all types of medical certificates. medicalcertificate.in is a digital platform that connects certified medical practitioners with patients seeking health-related services. Our goal is to provide you with confidential online consultations with registered doctors and hassle-free medical certificates within 30 minutes*. Our medical certificates are issued by registered medical practitioners and are verifiable, and accepted by all educational institutions, airlines, financial institutions, government offices, and IT firms around the globe. Trusted by over 1 million+ satisfied global clients.